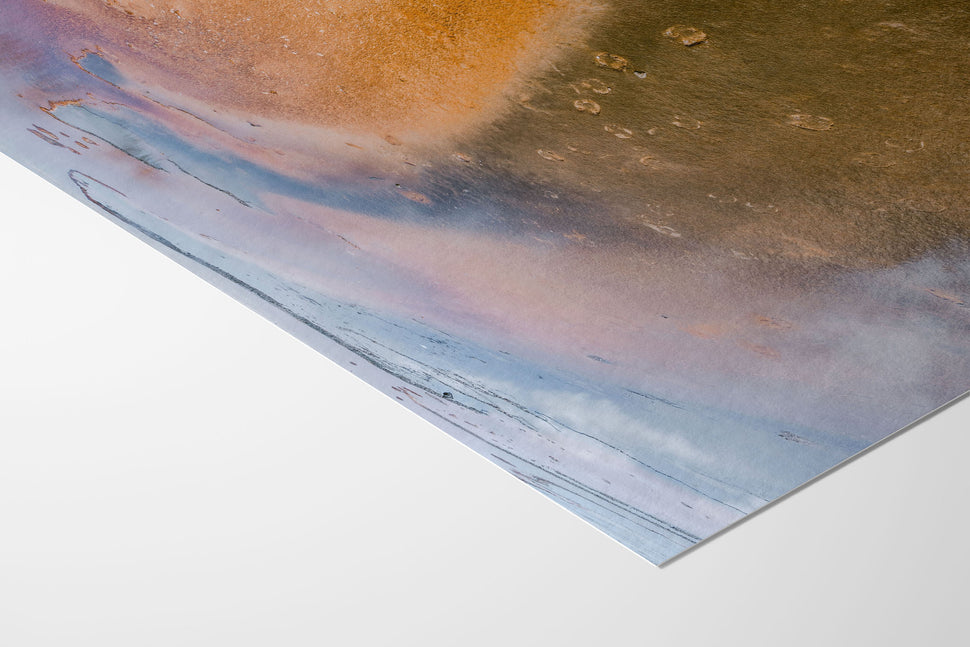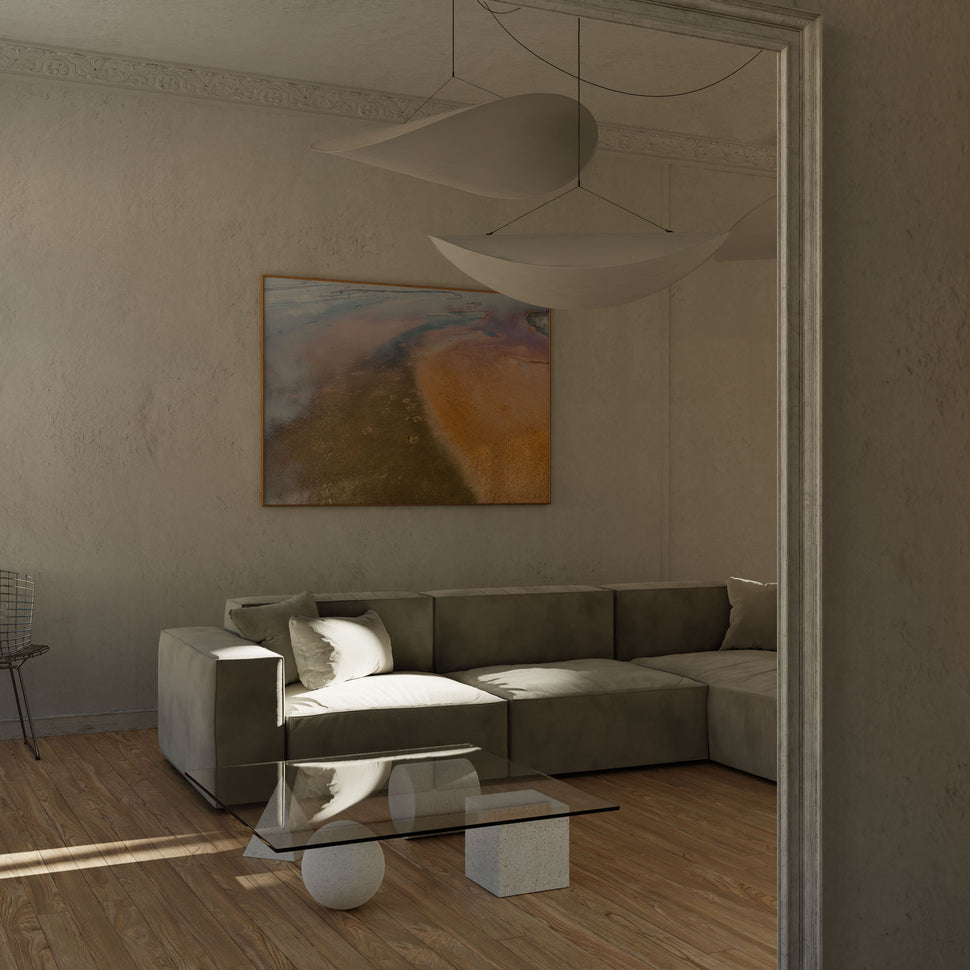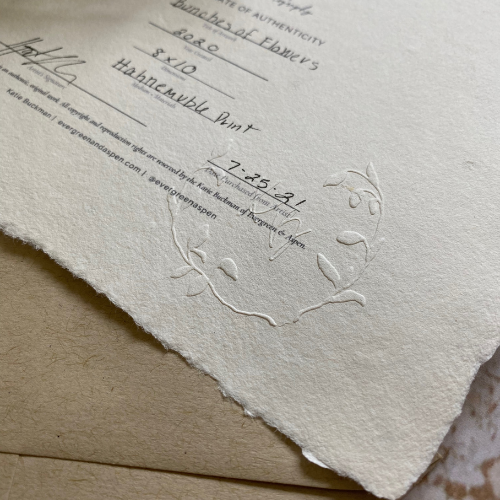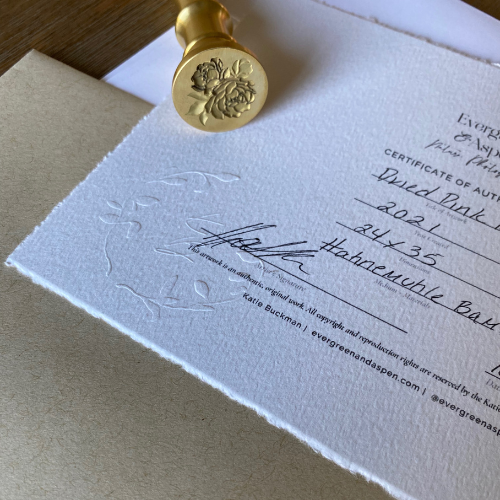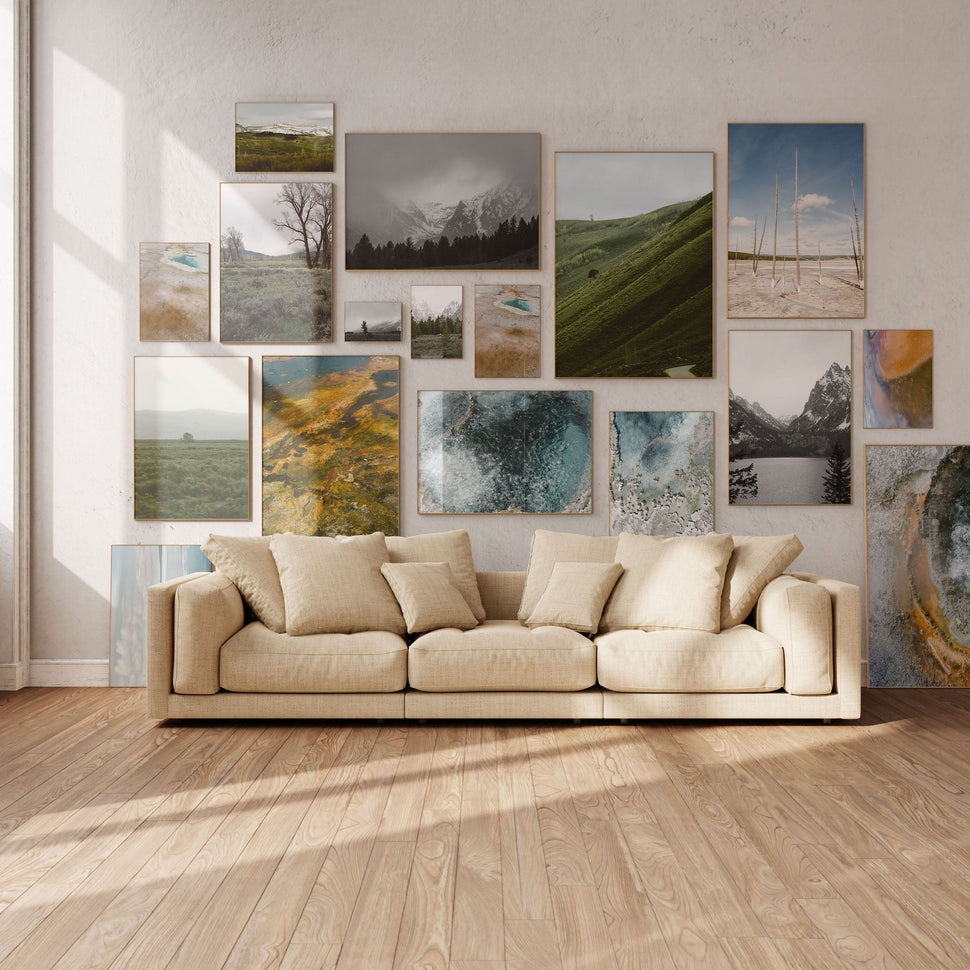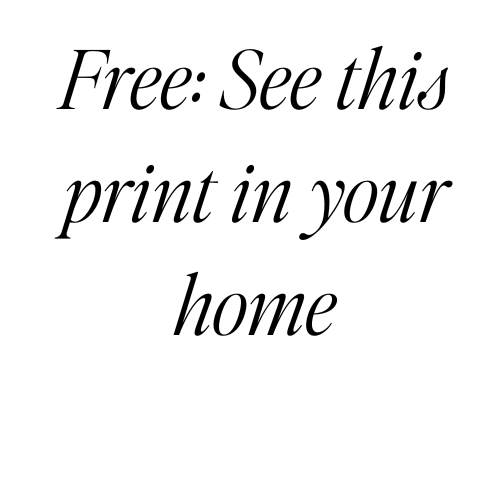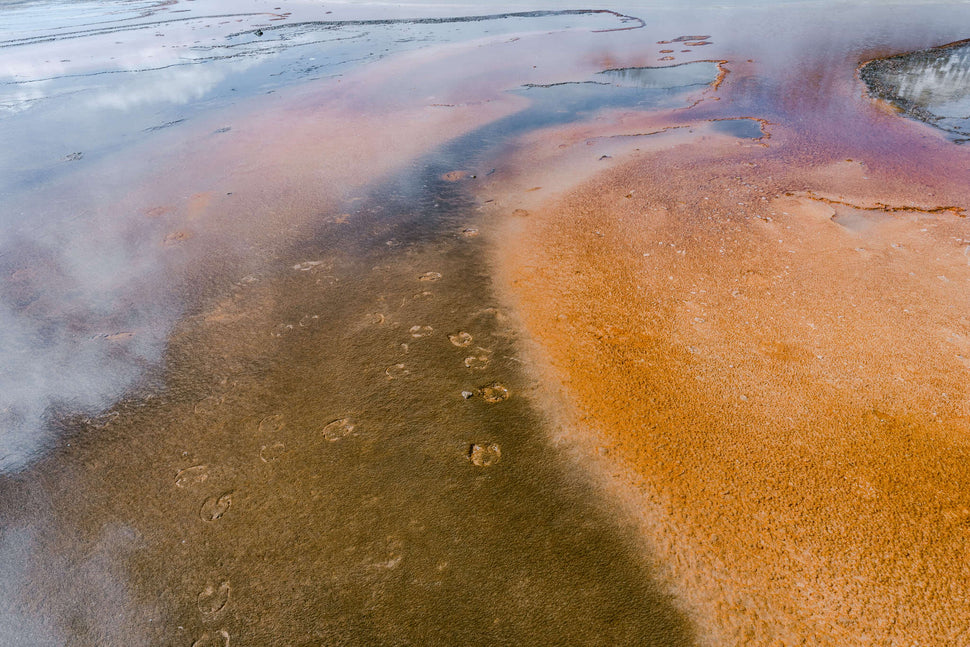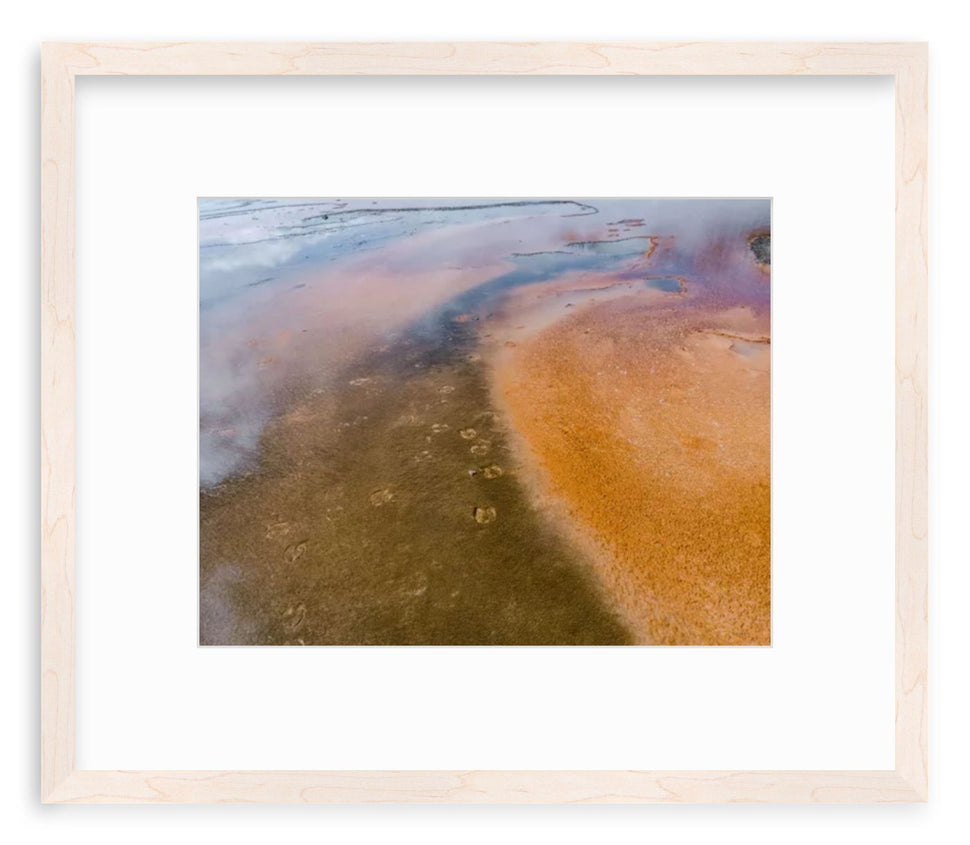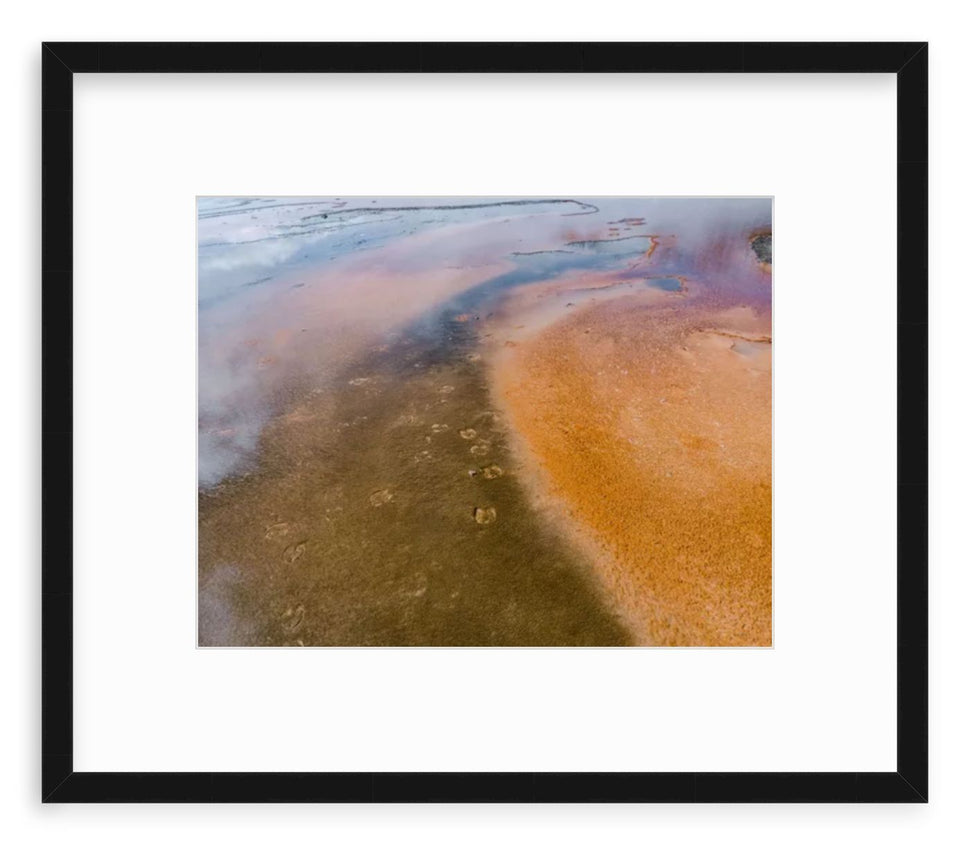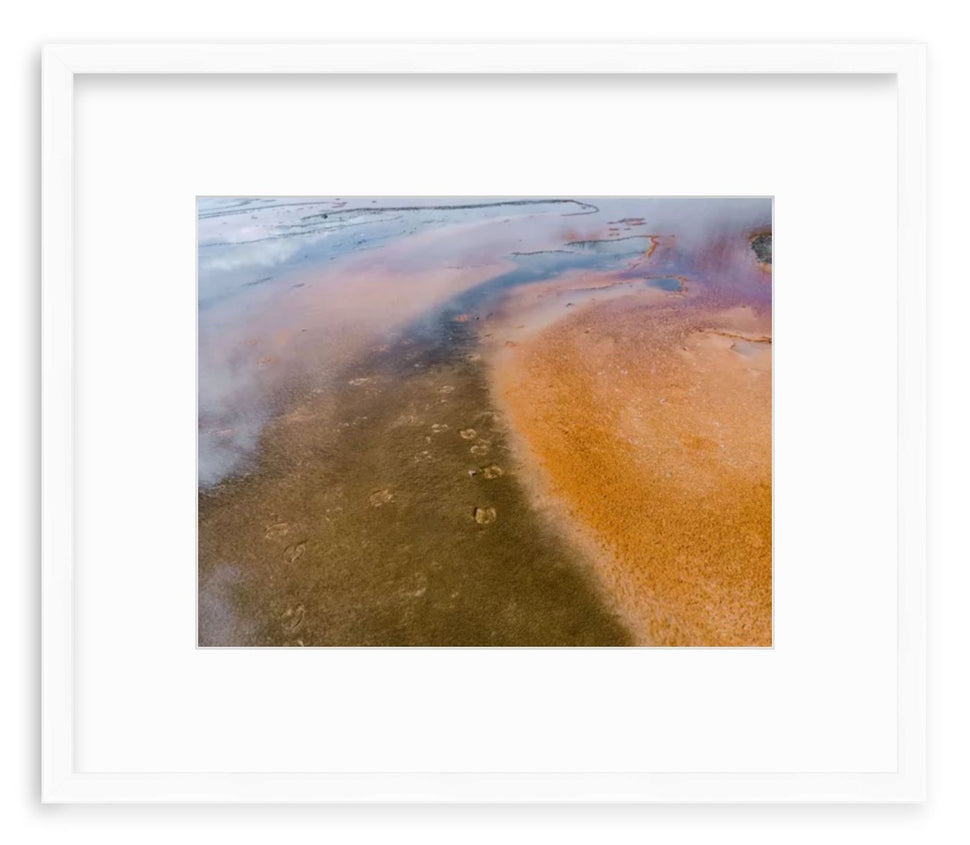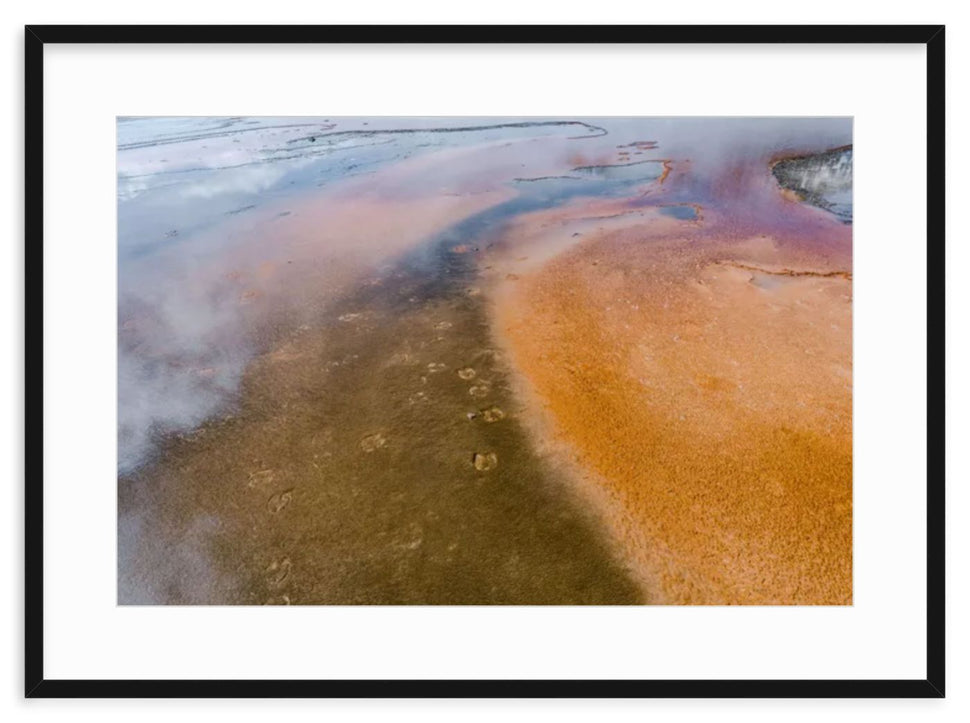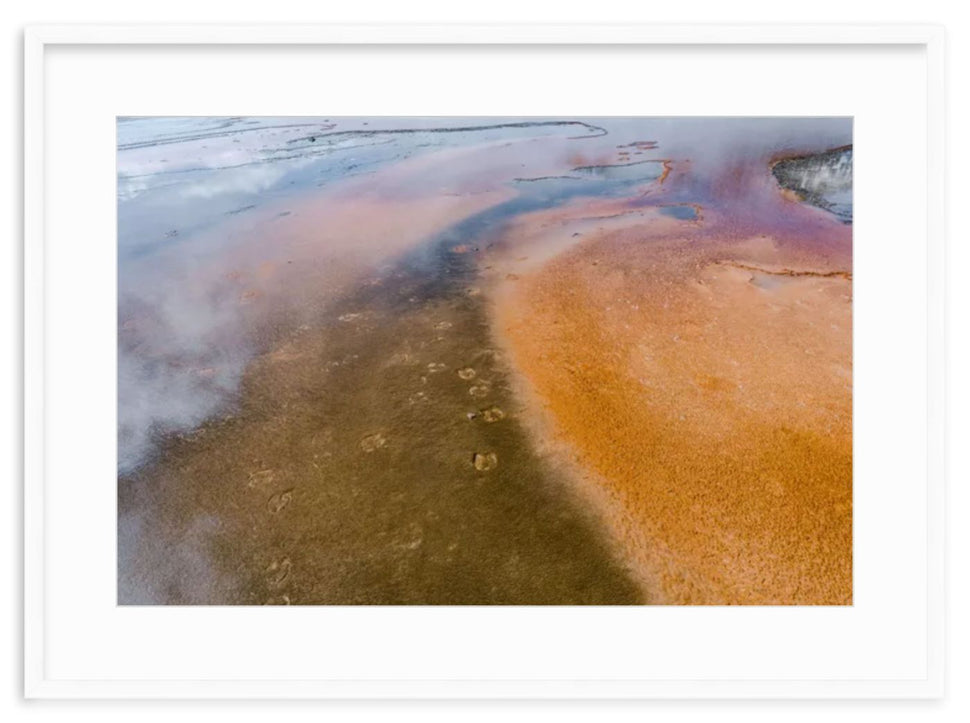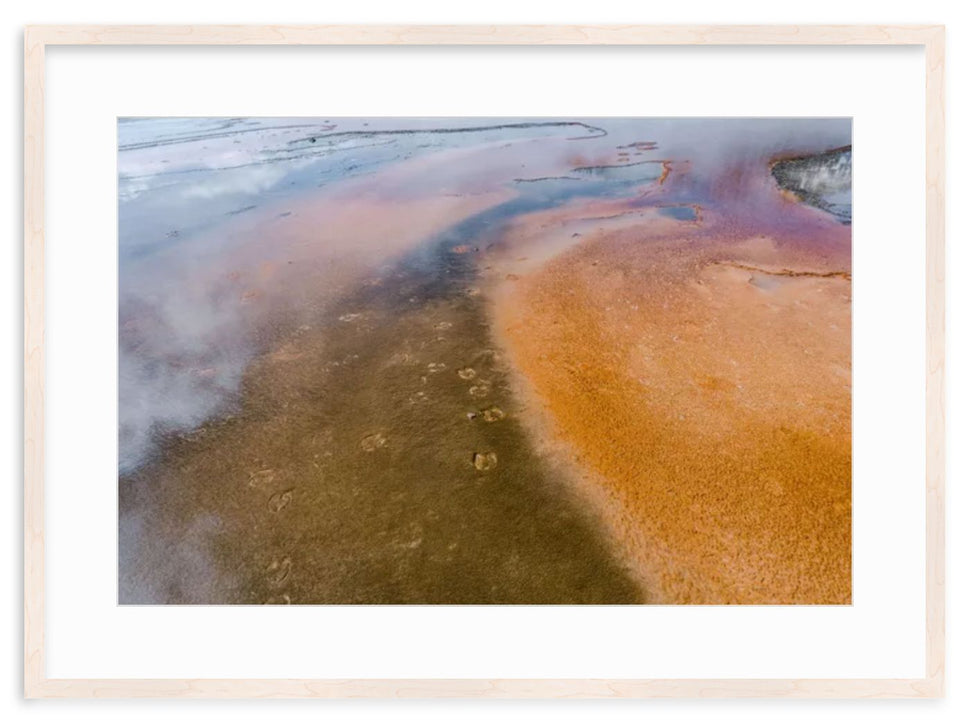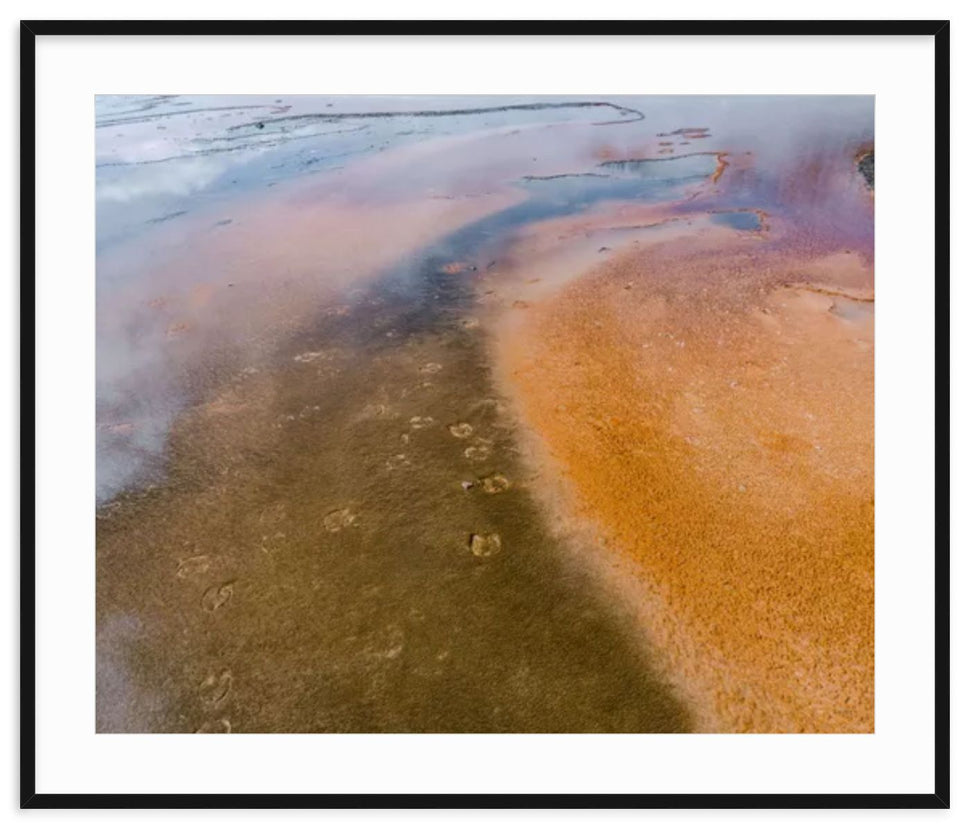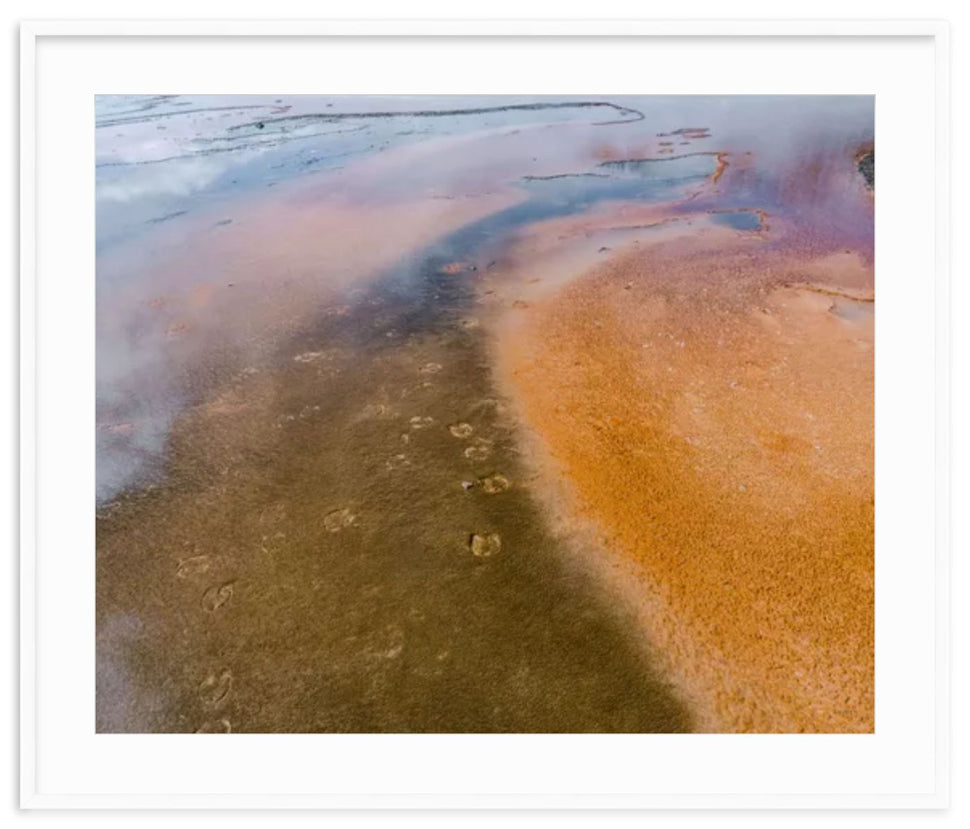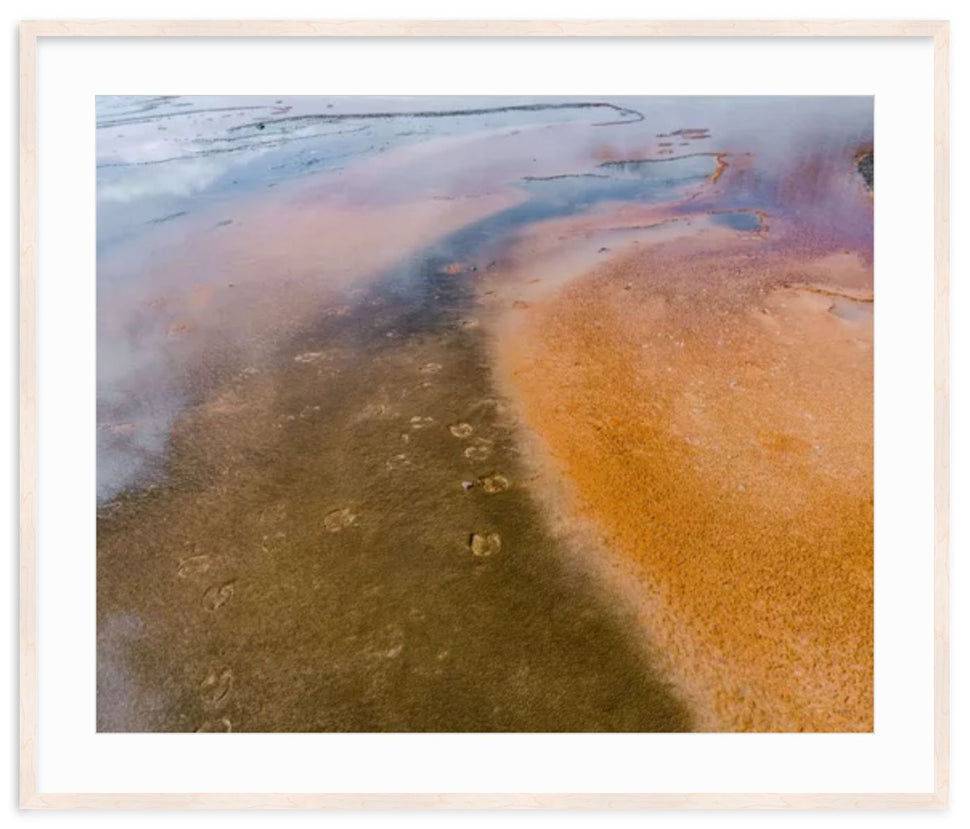 "Orange Geyser in Yellowstone NP" Photo Print
 Limited Edition Print.
Artists Statement: When you go to Yellowstone National Park, you are guided through the experience on these paths. Often with other groups of people, tourists, navigating that, watching for animals, and keeping your kids safe. I always try to take a deep breath and look at the world through the view of my littles. Then you see the fog and the reflection of the skies in the clear water. They give you a different view that you wouldn't notice if it wasn't for them.
"Orange Geyser in Yellowstone NP" Photo Print